New Location - Renback Barn - 10 AM
MVC began meeting at the Renback Barn on June 23, 2019. The new address is 8668 South Blue Ridge Turnpike, Rochelle, VA 22738. All are welcome! Please join us!
2019 Victory 1:27 Construction Video
For three weeks, the Mountain View Chapel family met at three different outdoor locations to go "back to our roots". It was an amazing opportunity to worship God in His creation. We are super thankful for everyone who made this possible for each location. Tim taught about God's mystery and majesty at the "Duck Farm", God's glory at Hoover Ridge, and worship at the Falk Farm.
Christmas Eve Eve Service
We had an amazing evening, framing the season through the eyes of the shepherds during the birth of Jesus.
Life in 6 Words: The GOSPEL
We have a whole page full of resources with links to other ministries and resources. We are currently highlighting Mark Cahill Ministries which has resources to help equip folks for evangelism.
Matthew, a sophomore at University of Mary Washington, created this video as an assignment for his Ecolit class. It captures the essence and beauty of God's creation and the power of spending time in nature alone with God.
the story of mountain view chapel
Thank You from Josh Honaker
I'm excited to announce that I am fully funded and have begun working for Young Life in Caroline County. The Lord has been incredible faithful in providing funds and support and I am so grateful to have you with me in this journey. It means the world to me to know that you are behind this work!

As this season begins I would love if you would join me in praying for relationships to develop, for our Young Life, Wyldlife, and Young Lives club as they being their events for the year, and be praying that The Lord would provide male leaders for our Wyldlife team!

Thank you for all you are doing and I cannot wait to share stories of victory with you as the gospel is presented in Caroline County!

In Christ,
Josh Honaker
Responding to the Violence
J.D. Greear's blog has resources on how to respond to the recent events in our nation. Here are a couple of excerpts:
Only in the gospel do we have the power to overcome the violence of our current moment and to see unity that crosses ethnic lines. There is, in the end, only one race—the human race. There is one common problem—sin. And for every last one of us, there is a common solution—the blood of Jesus Christ.
The Gospel Doesn't Produce Sameness; It Produces Oneness, Using Tony Evans helpful book, Oneness Embraces, Pastor Chris shows us a way that we can pursue oneness even in the midst of our differences. It starts with awareness, but it can't end there. We've got to move beyond mere awareness, to interaction, and beyond interaction, to gospelized community. As Pastor Chris says, "The world might be able to work up to multi-ethnic interaction, but it can't offer anything else. We know a secret they don't: grace."
CLICK HERE to read the entire post.
Iglesia Biblica Bautista de Manta helping destitute families and you can help through Victory 1:27-Ecuador
The church of the New Testament is to be the spiritual earthly family that encourages faith and stands together as it lives out faith. Church should generate and promote a greater love for the one true God and His Son. God's Spirit is actively working in a group where this is true. To this we are committed.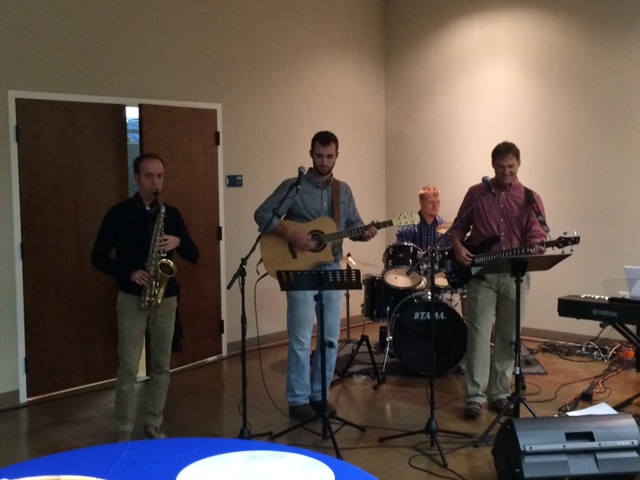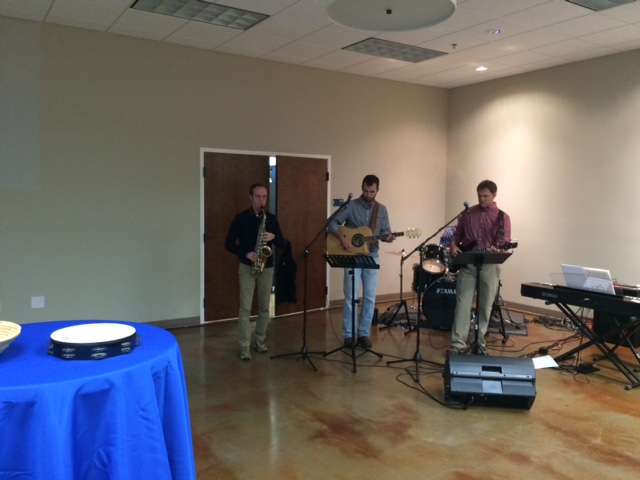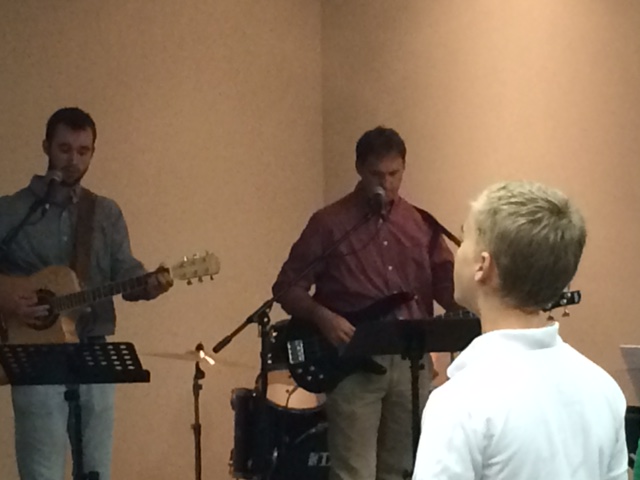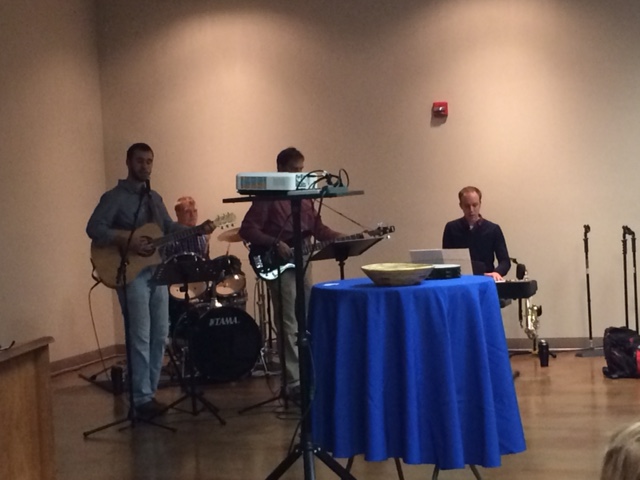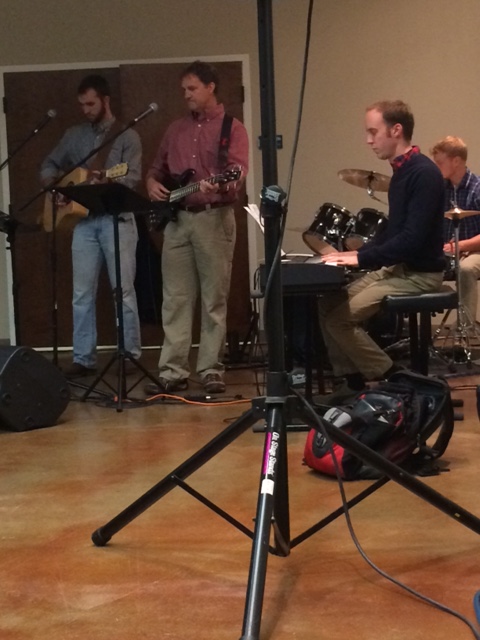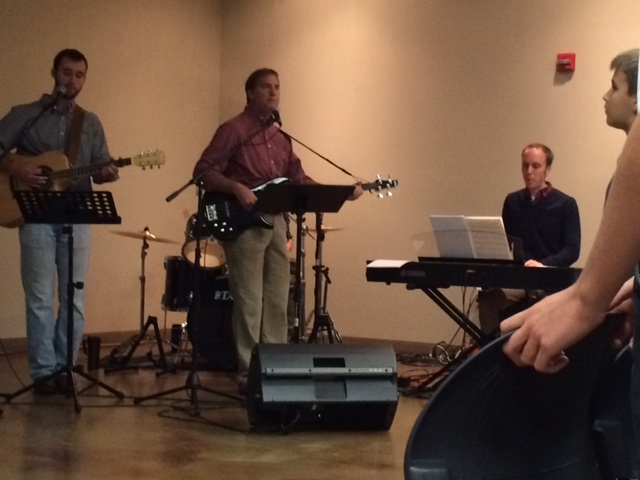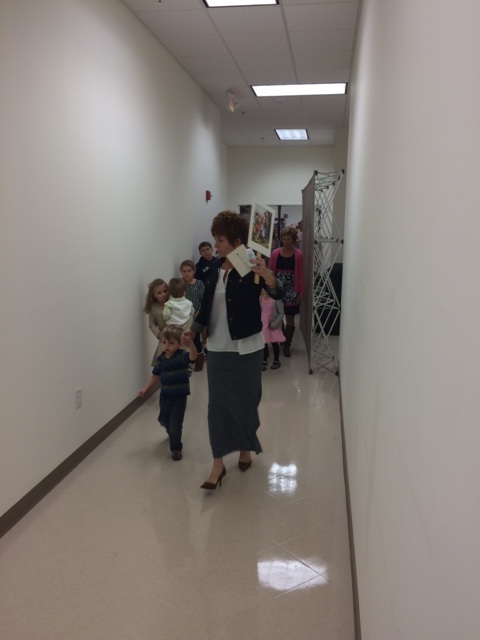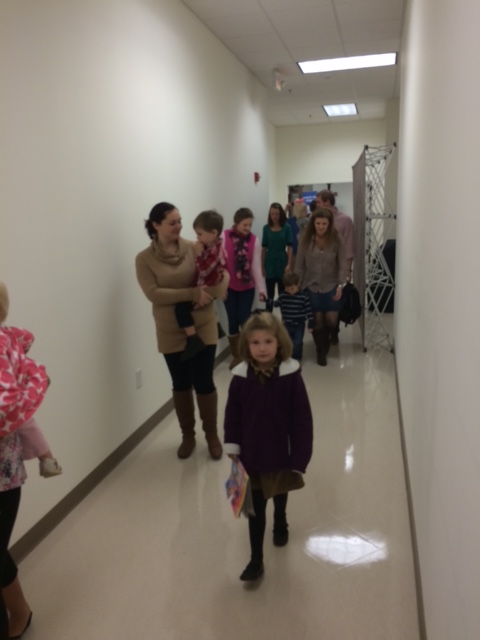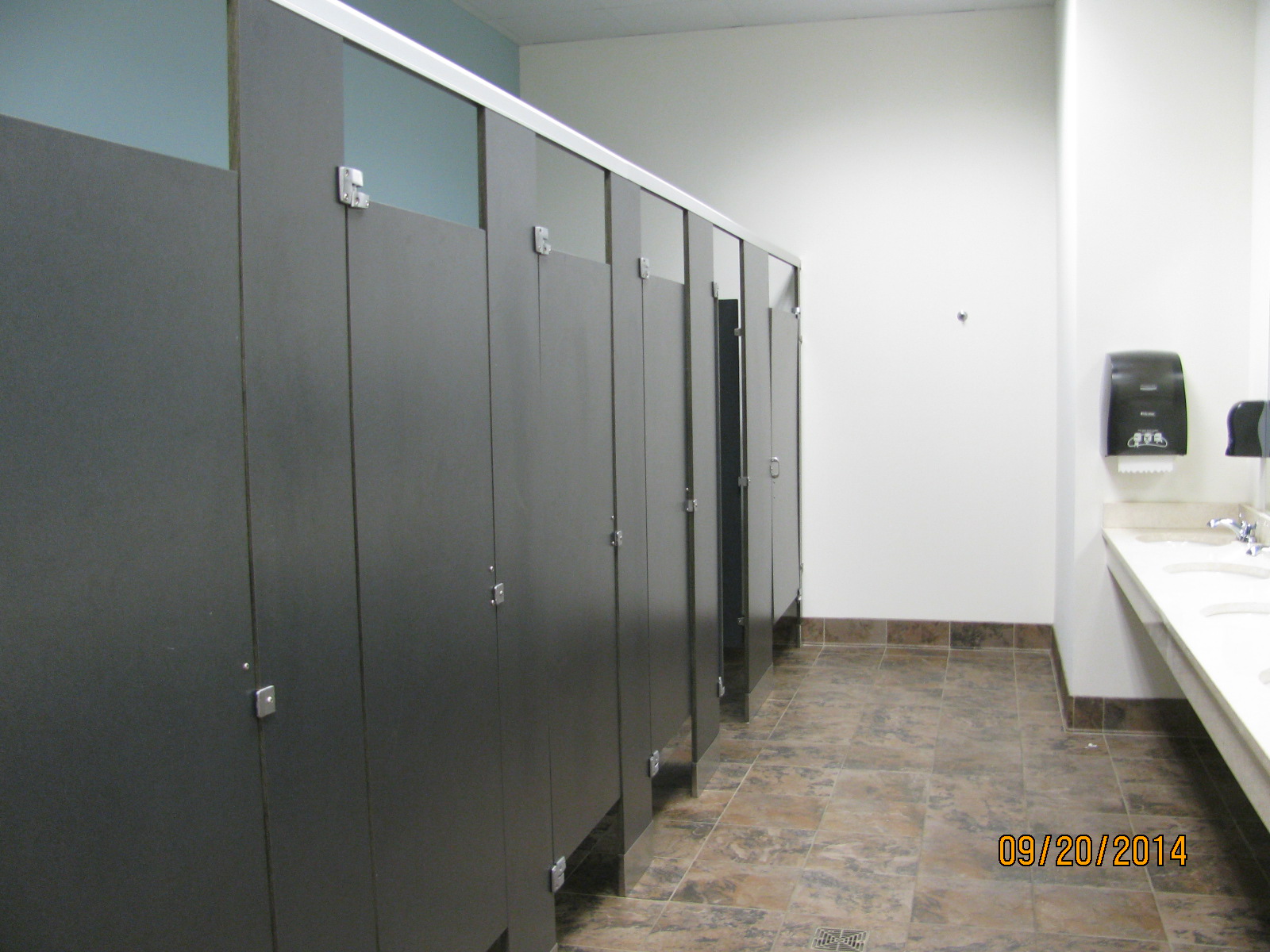 excited for restroom space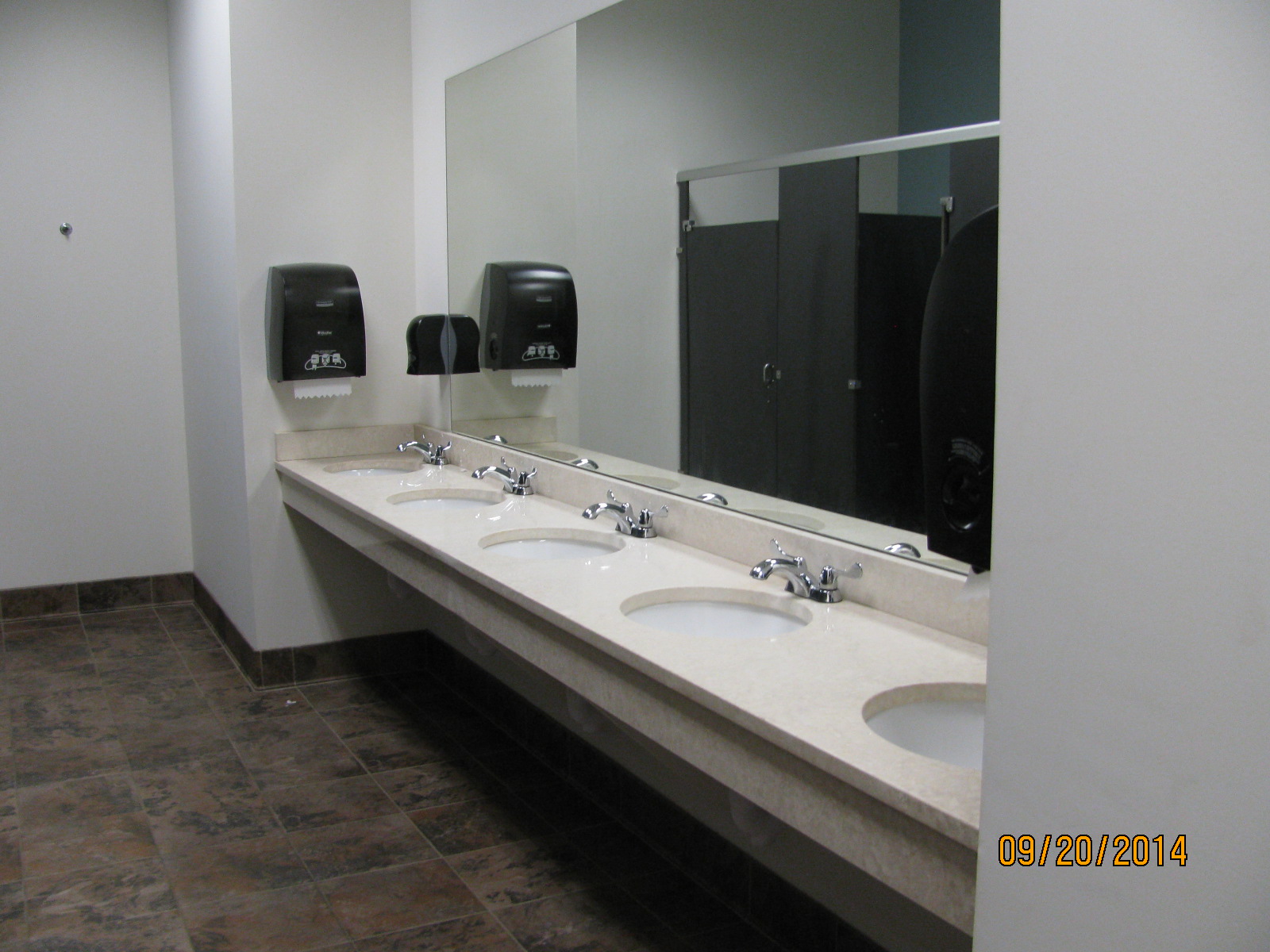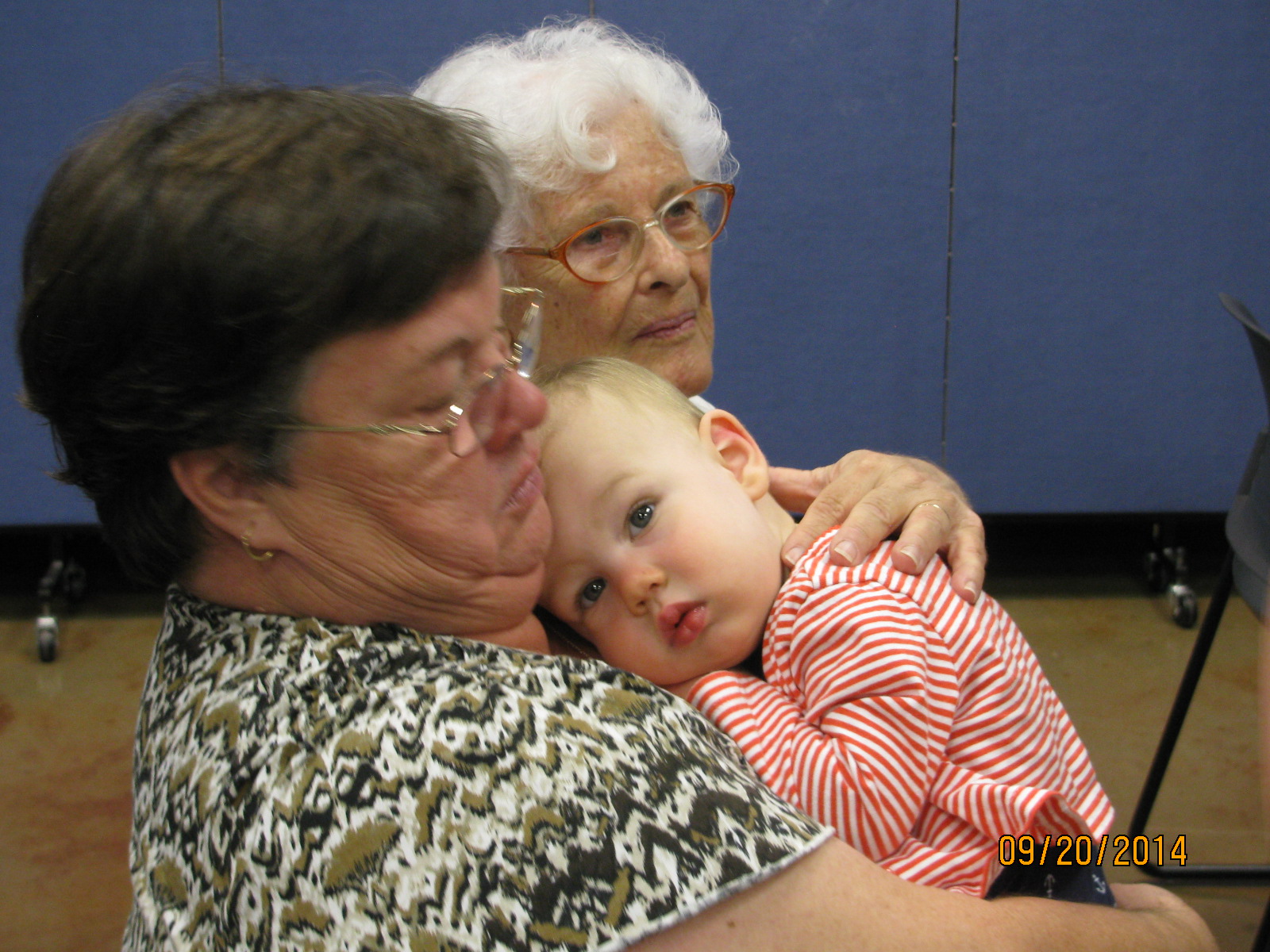 start time....2 minutes til 10am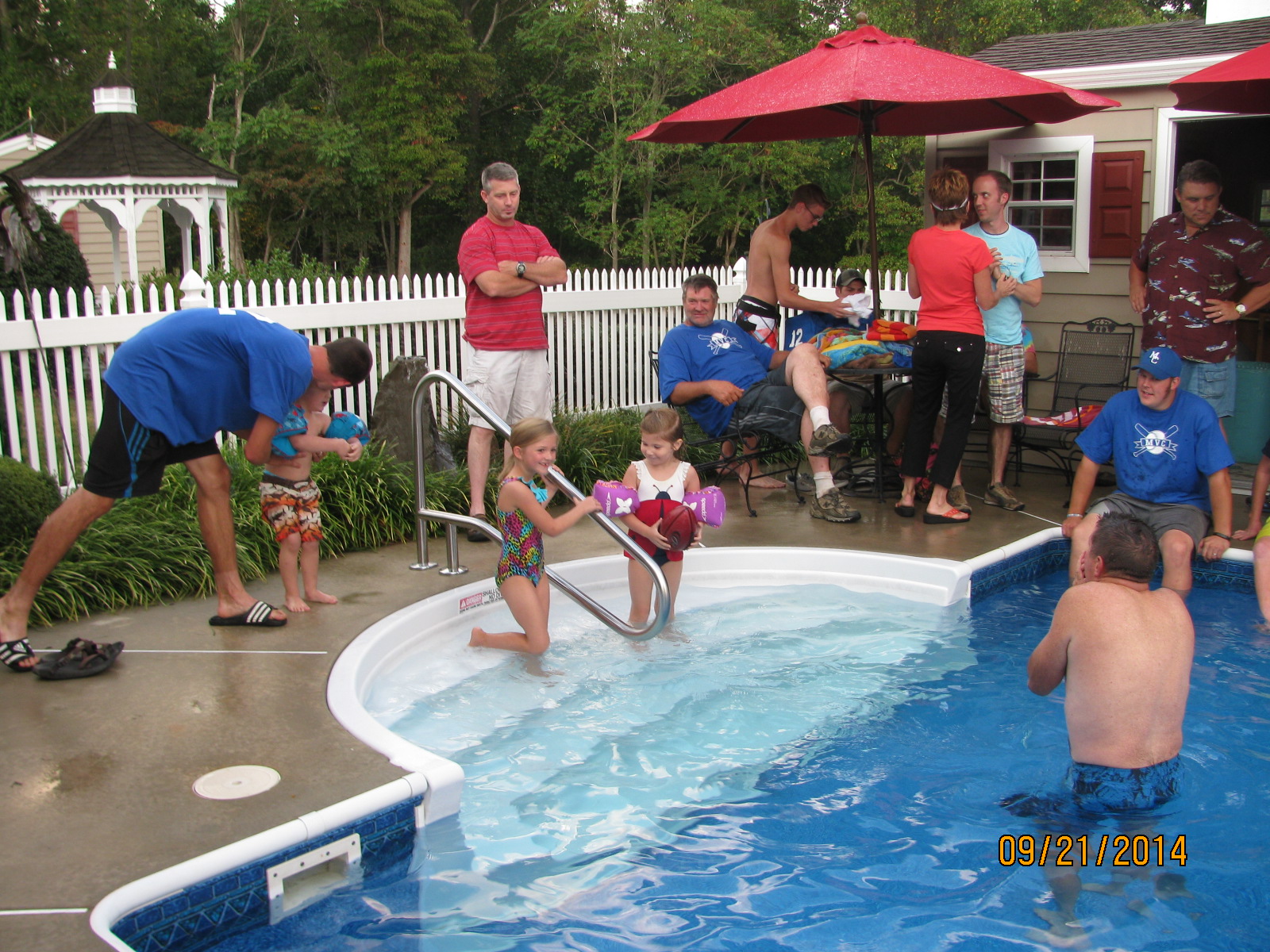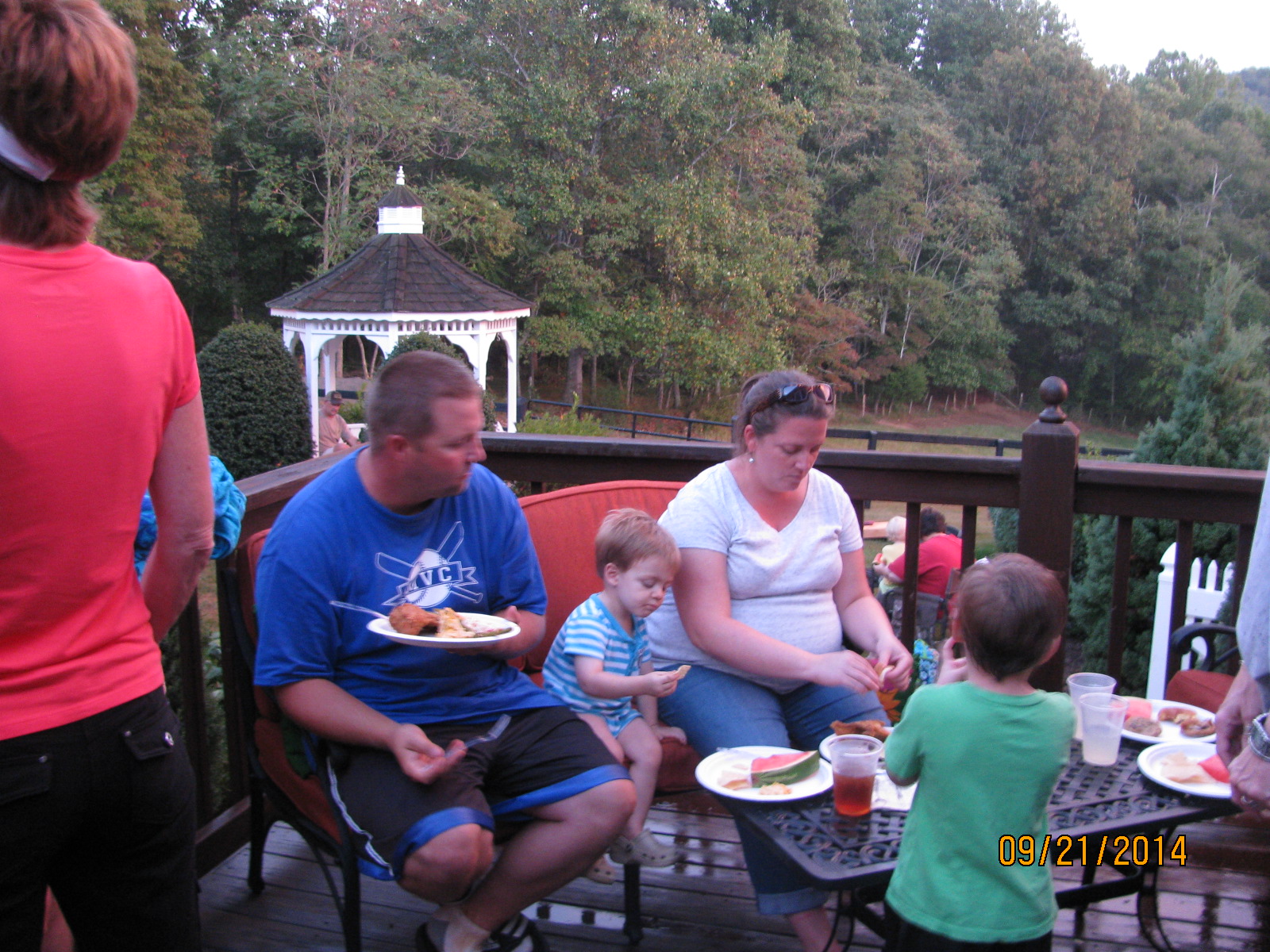 To talk with someone about Jesus or the church family, visit the CONTACT page.
For I am not ashamed of the gospel, because it is the power of God that brings salvation to everyone who believes: first to the Jew, then to the Gentile. For in the gospel the righteousness of God is revealed—a righteousness that is by faith from first to last, just as it is written: "The righteous will live by faith."
Romans 1:16,17 NIV
The Bible: Study it, learn it, live it, & share it……..all at the same time!
Prayer: Experience is educational……..practice it privately & publically!
Service: Faith in action applied to those in need……join the team!
Prayer...........Praying
Mountain View Chapel was launched as one of the results of men and women seeking God in prayer. We want to encourage prayer but more importantly, we need to participate in prayer. Once we embrace Jesus as Messiah/Savior, we have someone who intercedes for us with the Father in heaven. Talking to God is one of the most amazing experiences. Let us learn with each passing day to revel in the blessedness of prayer.
"You know the value of prayer: it is precious beyond all price. Never, never neglect it." Sir Thomas Buxton
Please intercede on behalf of family and friends that are serving our nation in the armed forces
Kyle Hooper - U.S. Air Force, George (Clay) Puryear – U.S. Army 82nd ABN, David Dees – U.S. Marine Corps
Timothy Duggins Jr - U.S. Marine Corps, Justin Ryder – U.S. Navy
Please be in prayer for our college students as they pursue their education
John 17:15-17 "I do not pray that You should take them out of the world, but that You should keep them from the evil one. They are not of the world, just as I am not of the world. Sanctify them by Your truth. Your word is truth."
Bobby Ford - Lynchburg College
Christine Mullen - PVCC
Hayden Sealander - Grove City College
Marcus Divers, Dustin Farmer, Jack Kemp & Allison Morris – James Madison University
Kathryn Crouthamel & Megan Duggins - Liberty University
Blake Morris, Molly Shifflett & Zach Zarambo - Radford University
Brooke Crouthamel -The King's College
Matthew Beeler & Josh Honaker - University of Mary Washington
Kara McHaney - University of Virginia
John Berrey & Kyle Louk – Virginia Polytechnic Institute & State University